Petrol lead still exists in London air 22 years after ban
SharecloseShare pageCopy linkAbout sharing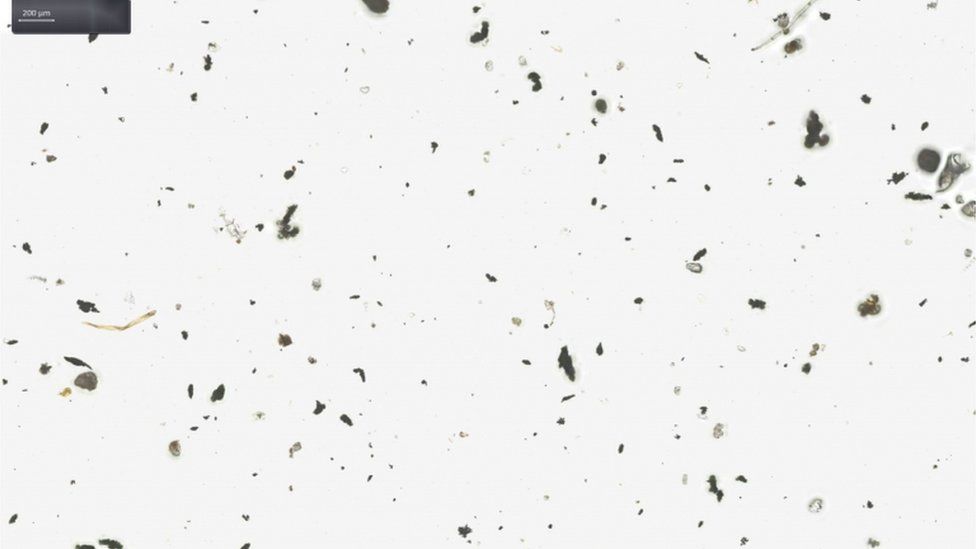 image copyrightImperial College London
Lead from petrol persists in London's air despite it being banned in 1999, research suggests.
Levels in the capital's atmosphere have dropped drastically since lead additives were phased out and meet current UK air quality targets.
But research by Imperial College London found airborne particles are still highly lead-enriched compared to natural background levels.
Up to 40% comes from the legacy of leaded petrol, the study found.
Researchers say this highlights the long-term persistence of contaminants introduced by human activities in the environment.
Lead author of the study Dr Eleonore Resongles said: "Petrol-derived lead deposited decades ago remains an important pollutant in London.
"Despite the leaded petrol ban, historically combusted lead is still present in London's air more than 20 years later."
Air pollution was found to have caused the death of nine-year-old Ella Adoo-Kissi-Debra in Lewisham, south-east London, a coroner ruled last December.


Analysis
Tom Edwards, BBC London environment correspondent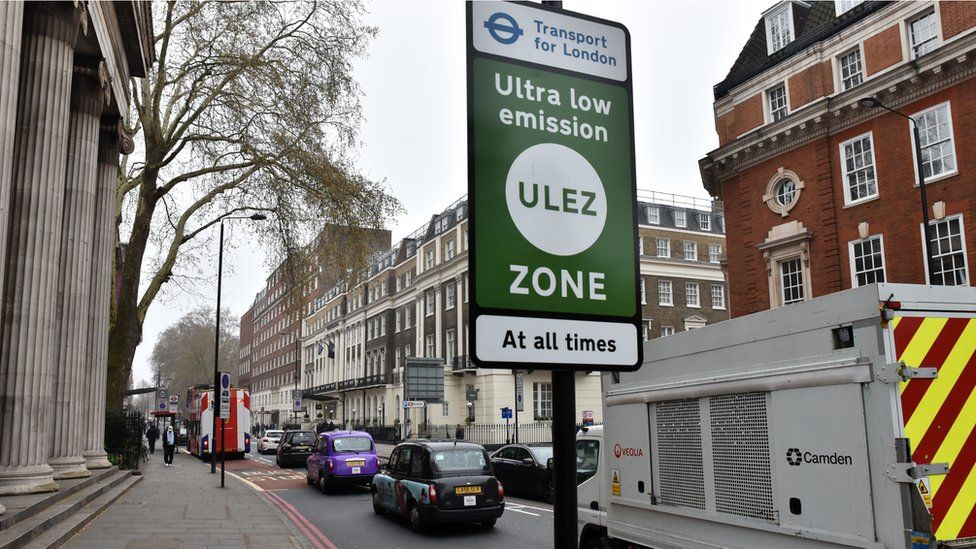 image copyrightBarcroft Media
This news that historic pollutants are still in the atmosphere will certainly come as a shock to many Londoners.
Air quality has gradually gone up the political agenda and this will probably reinvigorate attempts to clean up London's air.
The ultra-low emission zone scheme (ULEZ) – where more polluting vehicles pay extra to travel in London – is set to expand in October out to the North Circular and the South Circular.
Not everyone thinks that it's necessary but for clean air campaigners it'll emphasise how anti-pollution schemes are still necessary to protect public health.


Historically lead has been used in a variety of ways, from petrol, batteries, alloys and solders to piping and paint in homes and buildings.
Until 1999, leaded petrol remained the primary source of lead emissions in the UK atmosphere.
But the use of lead in petrol has ceased in most countries worldwide because of evidence that exposure to lead causes developmental problems in children and cardiovascular, kidney, and reproductive problems in adults.
A government spokesperson said: "At a national level, air pollution levels have reduced significantly since 2010 but we know there is more to do to tackle harmful emissions given their legacy impact.
"That is why we are setting new legally-binding targets on particulate matter pollution through our Environment Bill and building on our Clean Air Strategy to accelerate action to clean up our air."
Did removing lead from petrol spark a decline in crime?